Residential Landscape Design
A stunning residential landscape is the culmination of many factors. The opportunities and constraints of the site. The intended use of the space. The tastes and preferences of the home-owner. As landscape architects and designers, it's crucial that we foster a relationship with our clients that allows us to clearly understand the specific wants and needs for their outdoor environment. Our job is to then utilize our creativity and expertise to breathe life into those ideas (all while being cognizant of the project budget), and then clearly present them to the client. If you need assistance in starting your project, please don't hesitate to give us a call. One of our friendly staff will talk out the basics and we can schedule an appointment for consultation from there. Find our information under the Contact Page.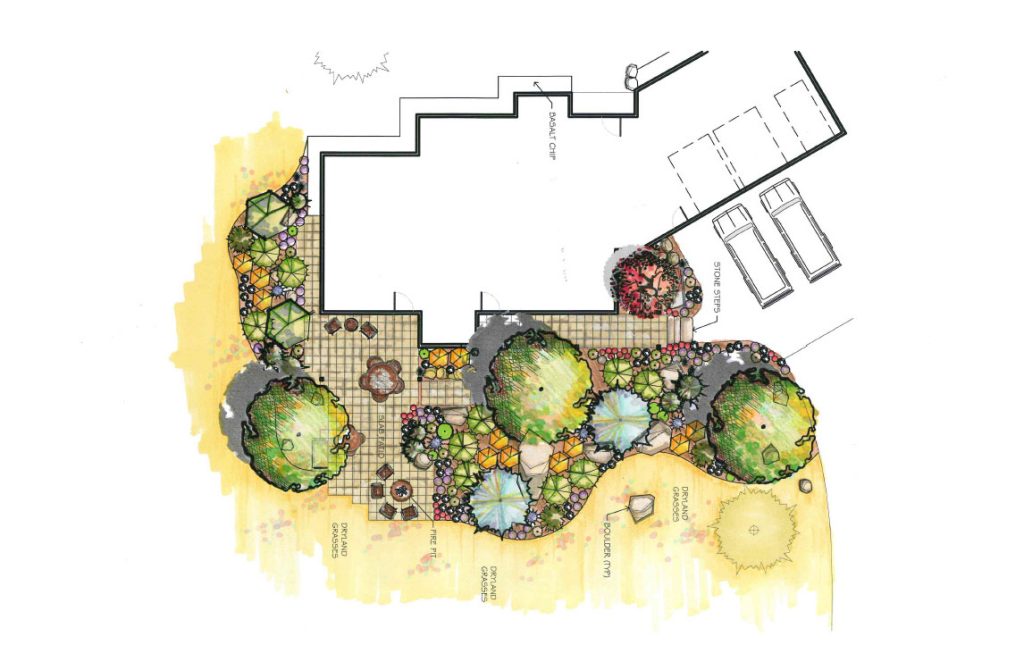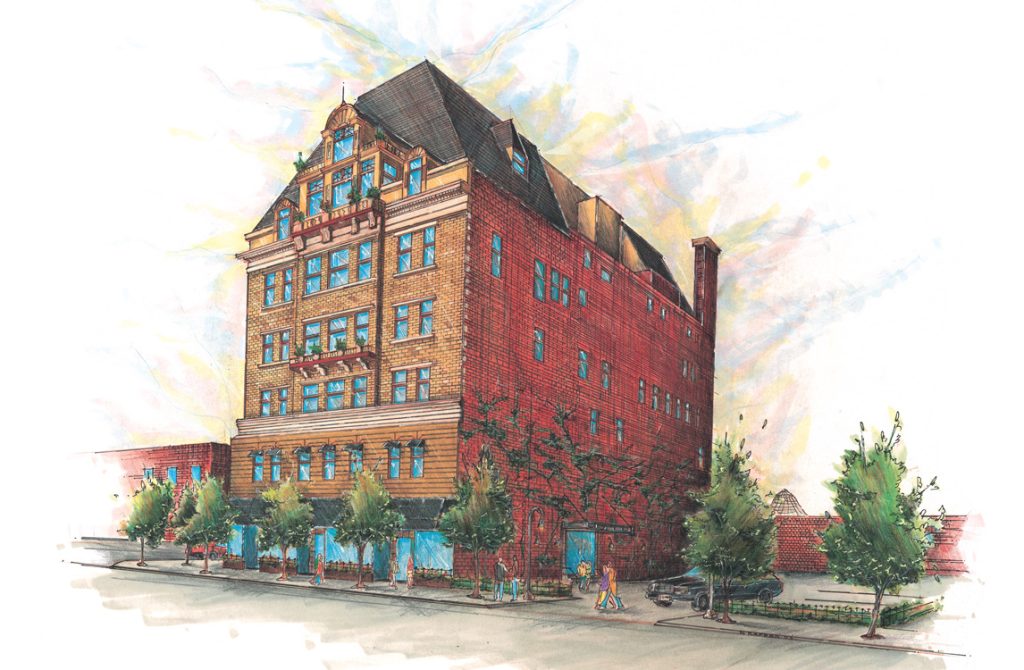 Commercial Landscape Design
Commercial landscape design should be more than just creating a landscape plan to satisfy the requirements of the local municipality. We believe that a special design helps build your brand and creates an outdoor identity to your property. This can take form in the simplest features whether it's a lush shade garden for the shady front of an office building, a creative solution for the typically bland parking lot landscape or aiding in the theme and design of a residential or commercial development. We always strive to put the same creative effort into every commercial project we design.
As you check out our portfolio you will see we have contributed to some of the best businesses in the Inland Northwest. Some of our finest work comes from the suggestions of our commercial clients and we thrive best when we are able to collaborate. Your recommendations will be taken seriously so we can help you be successful at every capacity. When you call Clearwater Summit Group we can get started immediately on the process of your project. Find our information under the Contact Page.
Residential Landscape Construction
New Construction
Clearwater Summit Group offers all phases of landscape construction. We do almost all phases of landscape 'in house'. We work both with hardscapes and softscapes: We work on building outdoor kitchens, fire pits, flagstone patios, waterfalls, ponds, and installation of trees and shrubs. Our flagstone patios are superior to wood patios and look incredible. Another one of our favorites is outdoor kitchens which we incorporate into your property as a rendezvous spot your friends and family will love. If that isn't enough we also make fire pits for an at home camping experience, so pull up a chair and stare at the stars! Contact us today.
Renovations
Here at Clearwater Summit Group we can help you through any phase in your residential construction process. If you're sick of looking at your lawn then give us a call. We do lawn makeovers so you can love your landscape. We carefully place trees, shrubs and rocks on your improved lawn in order to fulfill your aesthetic landscape needs. After your landscape renovation it is critical to keep-up through maintenance. Check out our irrigation services and lawn mowing/edging services under the maintenance tab.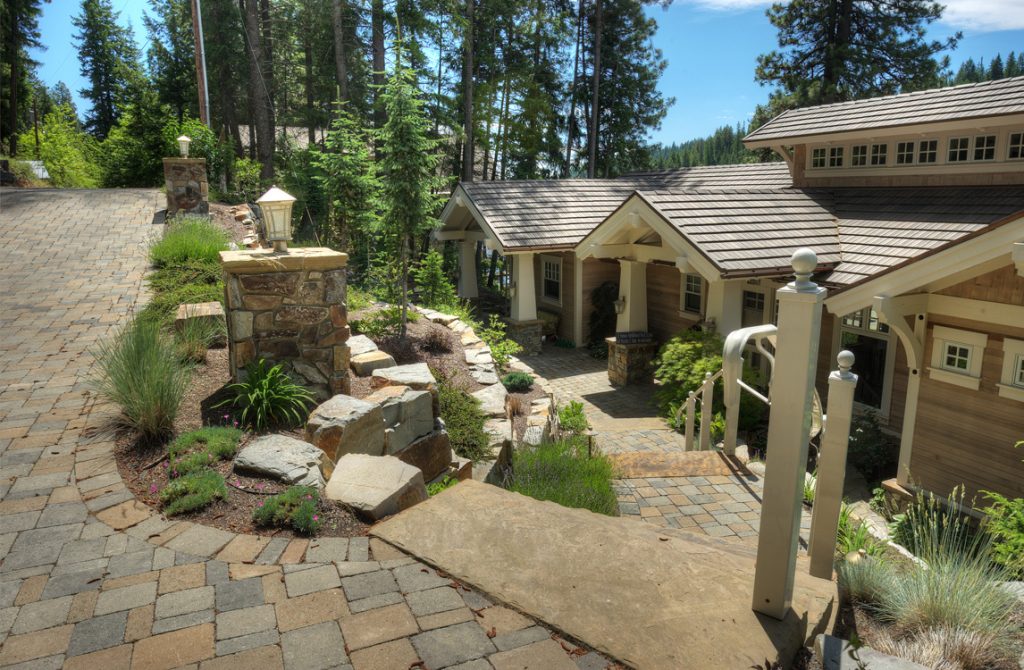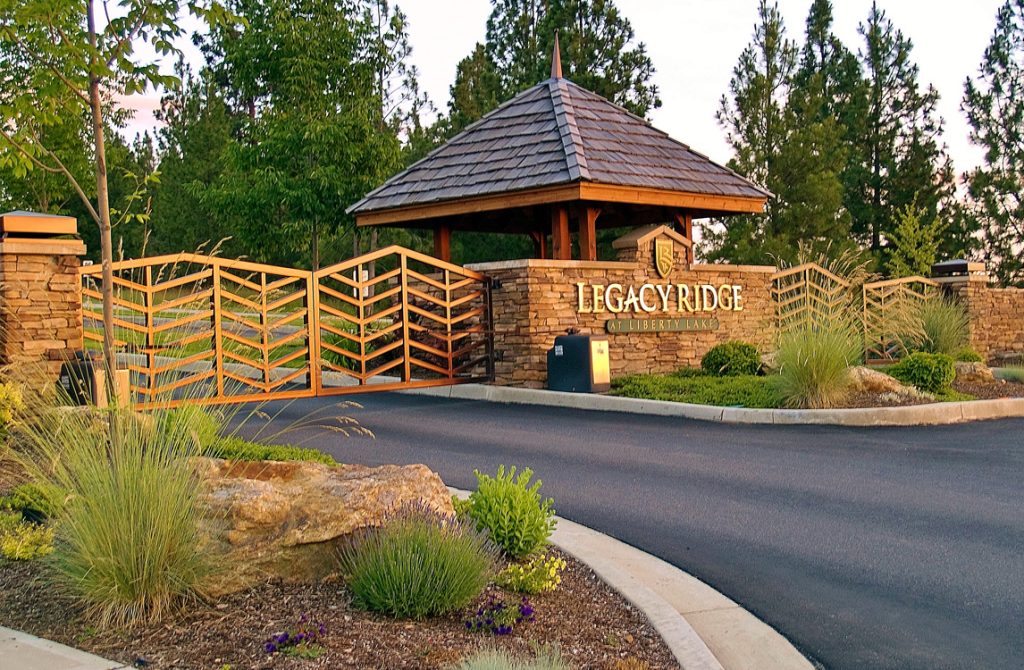 Commercial Landscape Construction
Private
Clearwater Summit Group offers all phases of landscape construction from site development and drainage to grading work through plant material and mulch installation. Whether it's your business needing a fresh look, a hospital in need of new gardens, or a creative landscaping project, we are ready to take on the challenge. Our team specializes in restoration, installation, and improvement of private properties. 
Contact us today
 for all your private landscaping needs.
Institutions/Public
Our goal is to make institutions best fit in the interest of the public and we have all the tools to achieve this. We want to make your institution attractive to the public while maintaining a safe, functional surrounding. While following local municipality rules, our team also want to stylistically improve your new or existing institution's landscape. We have licenses in both WA and ID which you can find under the 
FAQ
 tab. This helps us ensure that your local commercial institution is fully operational under local laws. If you have any questions regarding commercial construction or design give us a call.
Entry Signs, Pavers, Green Roofs & More!
Green roofs have quickly become an environmentally friendly design that is fitting to any type of building. We also see in local businesses such as restaurants that installation of pedestal pavers fit their outdoor style and attract new customers. If you're looking for signs for an apartment complex we also can incorporate that on your property. Feel free to contact us today about any of these services.
Residential & Commercial Maintenance
We know that finding the time to give your landscape the attention and care that it requires to look great year-round can be challenging at times, and we want to help. Our maintenance division is equipped to care for and maintain properties ranging in size from large apartment complexes to small, residential gardens and everything in between.
We always try to find the best solution for our clients, whether it be a custom maintenance plan or a certain type of technique or product. Of course we always utilize our local contacts, sales reps, and distributors to help educate us on new techniques and products, but we've also found that researching other industries outside of landscaping can be very helpful.
Clearwater Summit puts a big emphasis on keeping its employees educated so that we can educate our clients. The more we know, the better we can come up with the right solution to our customers situation. 
Mowing & Edging
Pruning and Trimming
Tree Removal & Stump Grinding
Fertilization
Weed & Pest Control
Irrigation Winterization
Snow Removal
Holiday Lighting
Low Voltage Lighting
Hydroseeding
Annual Color Planting & Design
Property Enhancements